The smell of the Mediterranean. What might that be? The saltiness of the sea, the cleanliness of the crisp northern wind, pine trees, oranges, lavender, lemons, rosemary, bay leaves, the neighbor's lunch, sage, thyme… The list goes on taking various turns depending on the season of the year.
For me, besides the obvious sea, the first things that come to mind are citruses and herbs.
I am pretty sure there is nothing that can faithfully recreate the freshness and sharpness of the sea so if you'd like to bring some beach into your house/apartment, stick to shades of blue & perhaps some meditative ocean music.
However, herbs and citruses are a whole different story and there is a simple way to bring their scents into your home. Place a few sprigs of rosemary, a few bay leaves, perhaps a bit of thyme and half an orange or lemon into a pot. Cover with plenty of water and bring to a boil. Turn the heat to minimum and let it simmer for as long as you feel like it.
Your apartment will smell divine and will be just the right setting for an evening spent reading under a blanket. Or an evening spent with friends. Or just any kind of evening, morning or afternoon.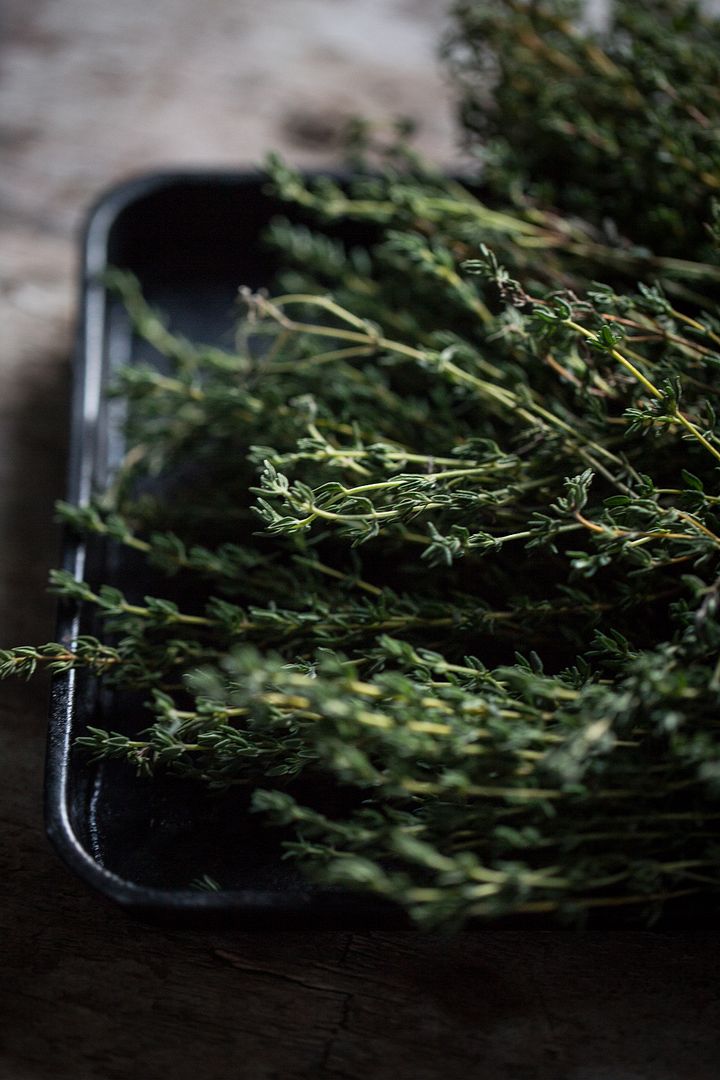 A word of warning: if your family members don't know what you're up to, they might mistake the smell for something edible. Be fair and don't let them get their hopes up; warn them beforehand.